DAY 01: Arrive International Airport Upon arrival, airport reception and transfer to your hotel in Belize City.
DAY 02:
Belize Zoo/Xunantunich (lunch) This morning you will be transfered to the Cayo Disctrict. En route you will visit the Belize Zoo and the Xunantunich Maya Site. The Belize Zoo is located at Mile 31 on the Western Highway, some 40 minutes drive from Belize City. Only indigenous species are housed at the Zoo, all of which have been either rescued or donated from owners who could not take care of the animals properly. The "guests" are housed in large compounds containing what would be their natural habitat. Birds, cats, crocodiles, monkeys, the list seems endless. A great opportunity to view and photograph those beasts of the rainforest not easily seen in the wild.
Lunch and a great shopping opportunity will recharge the batteries for the afternoon's delights! Tour continues along the Western Highway through San Ignacio in the Cayo District, until we arrive at the village of San Jose Succotz where a hand cranked ferry carries vehicle and passengers to the other side of the Mopan River. One more mile will bring the visitor to the impressive Maya Site of Xunantunich (Maiden of the Rock). A major ceremonial center and one of the countries larger excavated sights, the view from the largest pyramid El Castillo is remarkable.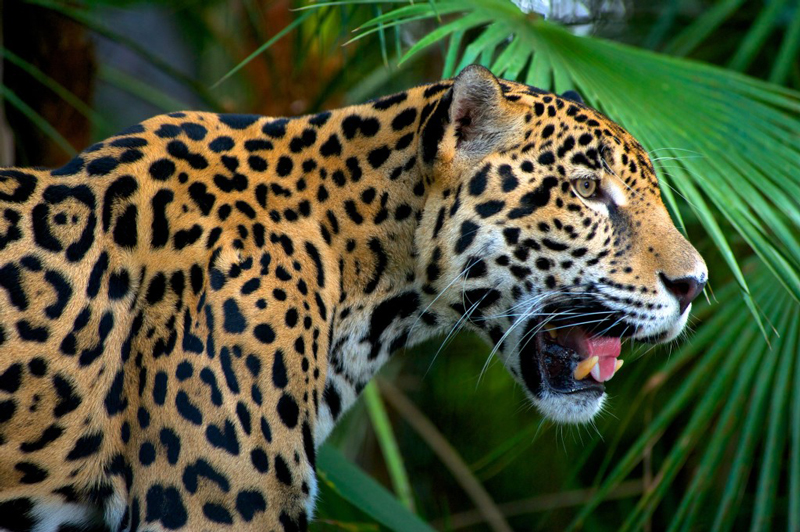 DAY 03: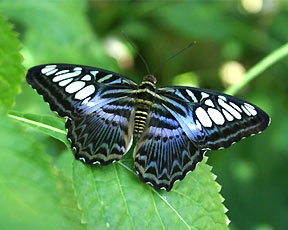 Medicinal Trail/Butterfly Farm/Cahal Pech (Lunch) Full-day tour of Rainforest Medicinal Trails, Butterfly Farm and Cahal Pech Maya site A very full day, this excursion will take the traveler westward to the Cayo District, just a few miles from the Guatemala border. At Ixchel Farm, trails were established under the guidance of Don Elijio Panti, who, until he died at age 103 in recent years, was the country's leading authority on traditional healing. The knowledge has been passed down, and the tradition continues. For the visitor, each plant has been named and an explanation given as to how it should be used to best effect.

At the Butterfly Farm, located on the grounds of Chaa Creek Cottages, the visitor is able to witness each stage in the life of a Blue Morpho Butterfly. After a well-deserved lunch, we visit the unusually configured Maya site of Cahal Pech (Place of the Ticks!). Located on the edge of San Ignacio Town, this site dates back some 3,000 years. The visitors' center and your guide will enlighten you further about the mysteries of the Mayans.

DAY 04: Cave Tubing /Ambergris Caye (Lunch) A transfer from your hotel brings you to the Cave Branch River and its winding path through the Maya Mountain, and numerous ancient caves once inhabited by the Maya. On arrival at Jaguar Paw, be prepared for a 45-minute jungle trail hike. Your guide will point out various plants, roots, and herbs once used by the ancient Mayas. The entrance tunnel that heads into the underground cave system is the start of an eye-opening adventure. Your guide hands out flashlights and you are ready to float in inflated inner tubes assisted by a gentle current that takes you through the cave system. Intricate crystalline formations line the caves, and stalagmites and stalactites add to the serene opulence of nature. Come dressed in bathing suits, T-shirts, shorts, tennis shoes or water shoes. A change of clothes, shoes and a towel are recommended. We will eat a delicious lunch of rice, beans and stewed chicken, a Belizean specialty.

Land transfer back to Belize City to take the flight to San Pedro, Ambergris Caye.

DAY 05: Hol Chan/Shark Ray Alley Half-day snorkel trip to Hol Chan Marine Reserve & Shark Ray Alley. Afternoon at leisure. Overnight hotel of choice in Ambergris Caye.

DAY 06: Ambergris Caye Day of leisure.

DAY 07: Ambergris Caye Day of leisure.

DAY 08: International Airport Local flight to Belize International Airport and connect with your flight back home.

(Boat option to San Pedro, Ambergris Caye also available)