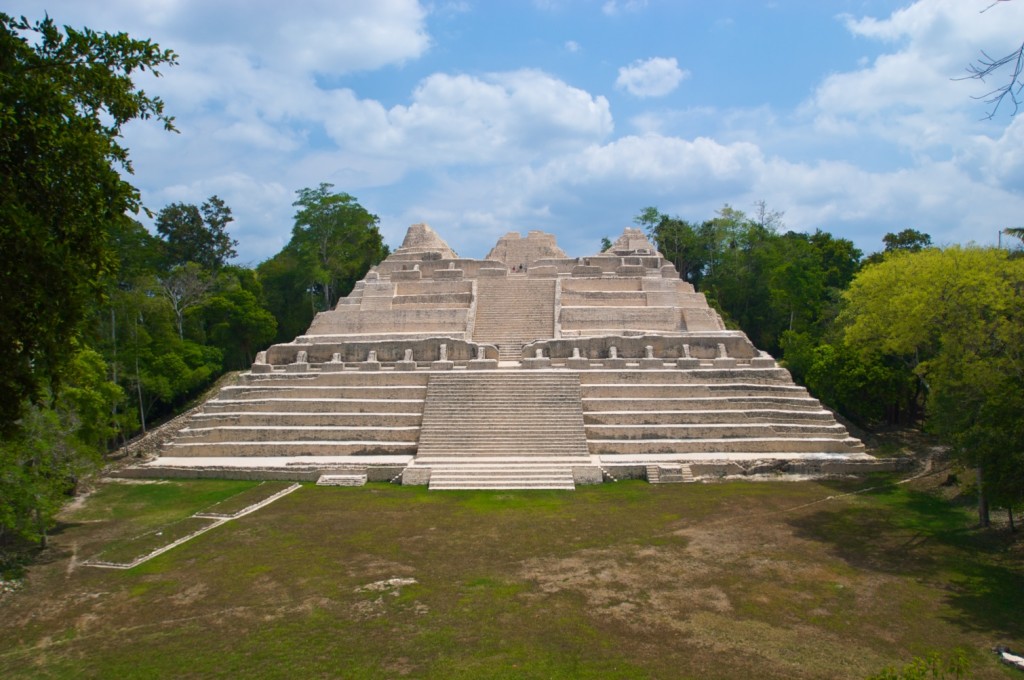 DAY 01: Arrive in International airport – Mountain Pine Ridge – Today you will be met at the Phillip Goldson International Airport and transferred to San Ignacio. You can then select a hotel of your choice.
DAY 02: Caracol – The tour will be departing the lodge at approximately 7:30 am to take you to the largest archaeological site in Belize, Caracol. We head on to the Rio Frio cave, where stalagmites and stalactites form an eerie backdrop to this ancient Mayan worship place. Leaving the caves, you will then be taken to the Rio On Pools, where you can kick back and relax by natural pools. After a full day of hiking and relaxing, you then return to the hotel you have selected.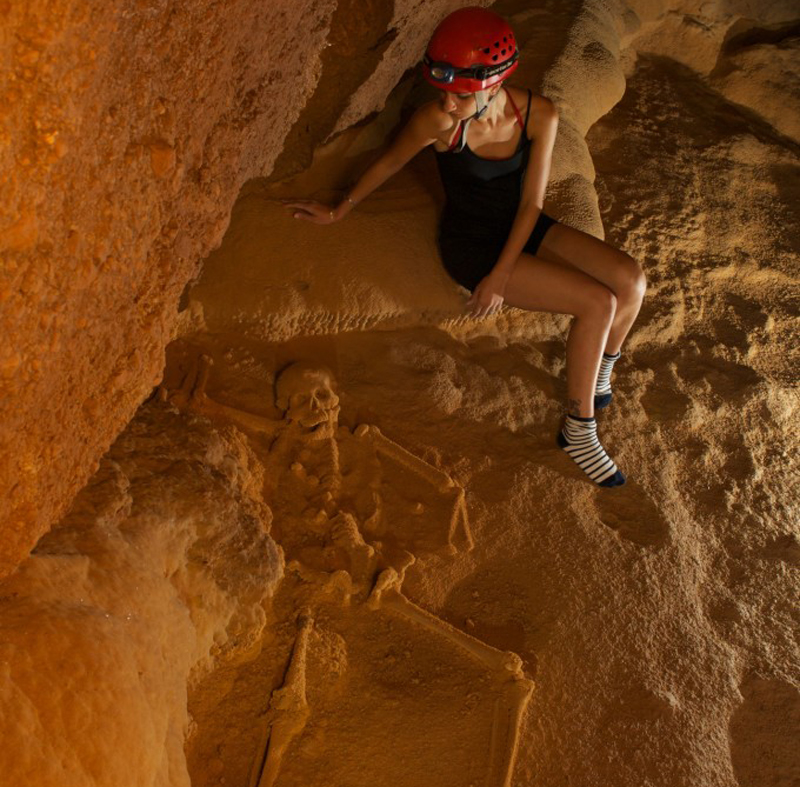 DAY 03: ATM tour – Actun Tunichil Muknal – located about 30 minutes from San Ignacio Town, where you will do a 50 min hike through the Tapir mountain Nature Reserve (flat Trail). You will cross 3streams during the 50 min hike. The water level is just about knee deep.  Once at the entrance of the cave, you will be required to swim into the entrance 15ft. in length and about 15ft. deep. We will continue hiking through a break down which is maze of rocks that fell from the ceiling. Here we will be going through a tunnel with water about waist deep and the ceiling about a foot over your head.  We will continue the next 1/2 hr. with water level varying from ankle to chest deep. The ceiling would be about 30ft above your head. Water temp. 70 degrees Fahrenheit. After the 1/2 hr. hike we will be climbing out of the river on an incline about 40ft. high to get to the main chamber. Here we will spend 2 hours looking at the artifacts, human remains and beautiful formations. At the end of the chamber we will be heading back out the same path that we took in.
DAY 04: Barton Creek cave- Today we will be taking you to one of the most breathtaking caves in this area, the Barton Creek cave, and canoe through it to see stalagmites and stalactites as well as skeletal and pottery remains that ancient Mayas left behind. When you are through, on your way back to the lodge, you will stop by the Green Hills Butterfly Ranch, where there are over 25 different species of butterflies including the Blue Morpho. To cap off that beautiful experience will be an overnight Hotel stay.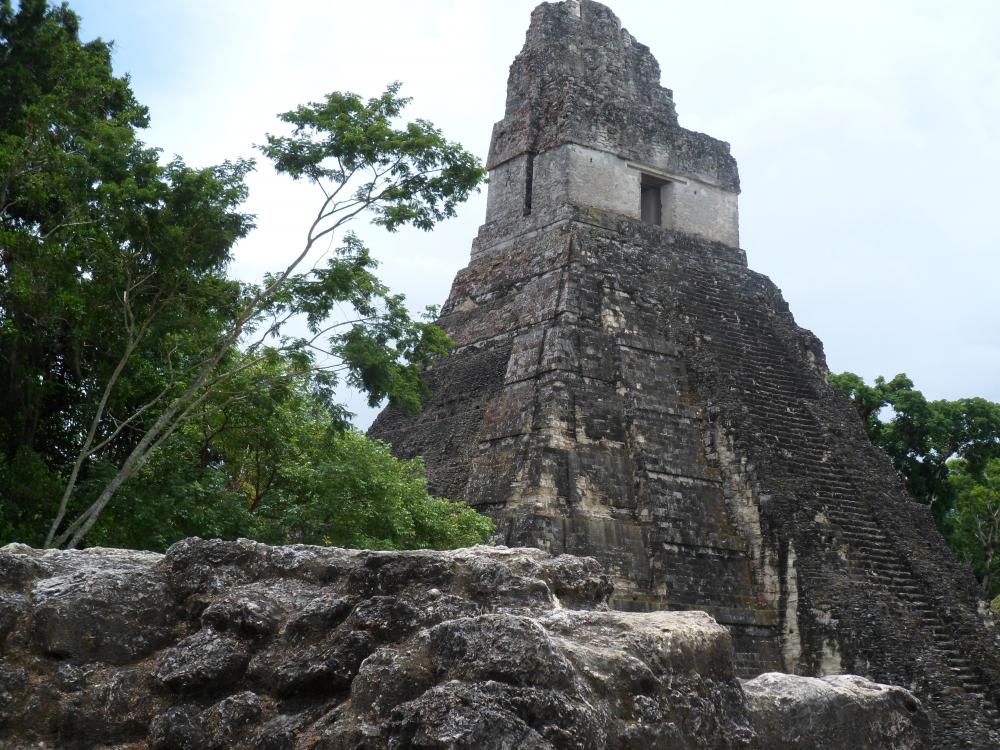 DAY 05: Tikal – An early morning start takes you on this full day tour to one of Guatemala`s main archaeological site, Tikal. Here, apart from exploring these amazing Mayan ruins, you will encounter many wild life and different species of birds. After a day of discovery, we return to the Hotel.
DAY 06: Mountain Pine Ridge – San Pedro – After breakfast you will be transported to the Belize Municipal Airstrip for a local flight to San Pedro, Ambergris Caye. Overnight hotel of your choice.
DAY 07: San Pedro, Ambergris Caye Free day for optional activities such as snorkeling, diving. Overnight hotel of your choice.
DAY 08: San Pedro, Ambergris Caye Free day for optional activities such as diving, beach combing or simply relax. Overnight at hotel of your choice.
DAY 09: San Pedro – Fly out from Belize City Today you will be locally air transferred from San Pedro, Ambergris Caye to the Belize International Airport in time to connect with their departing flight back home! Continental Breakfast.
(Boat option to San Pedro, Ambergris Caye also available)